Waldorf Lecture on the Environment
Dr. Elizabeth Waldorf and the late Dr. David Waldorf both shared a passion for environmental conservation. David, a physicist and native of Montana, and Elizabeth, a zoologist and Mississippi native, received doctoral degrees from Ohio State University. After postdoctoral research at the University of Nottingham in England, they conducted research and taught at LSU, Lasell College, Northeastern University and Mississippi Gulf Coast Community College (MGCCC). David and Elizabeth retired from the MGCCC Jeff Davis Campus in Gulfport in 2002 and 2003, respectively. Continuing to uphold their passion, the Waldorfs chose to invest in environmental science scholarships at MSU to help students attain educational backgrounds that will aid them in fighting the critical environmental issues we face today.
2021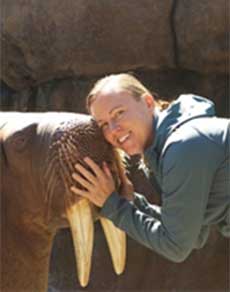 Dr. Holley Muraco
Director of Research, The Mississippi Aquarium
Seminar: Inspiring the Next Generation of Gulf Coast Marine Biologists
Bio: Dr. Holley Muraco is the Director of Research for the new Mississippi Aquarium (Gulfport, MS). She has worked in the field of wildlife conservation for over 25 years with expertise in the behavior and reproduction of threatened and endangered species. She received her PhD from Mississippi State University where she specialized on marine mammal reproductive biology. She is an accomplished author of numerous scientific publications on wildlife species ranging from killer whales and walrus' to penguins and spotted eagle rays. Her award-winning research was the focus of a full-length documentary by the BBC and she has been featured in numerous media outlets. Dr. Muraco has worked around the world helping conserve endangered wildlife, including performing the world's first artificial insemination of Pacific walrus and the first artificial insemination of a polar bear in China. Dr. Muraco's future research and outreach programs will focus on conservation management of wildlife in the Mississippi Sound and the Northern Gulf of Mexico.
2020
(Cancelled due to COVID)
2019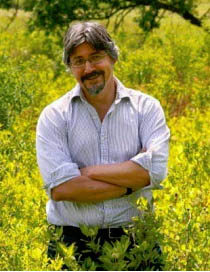 Dr. Paul Robbins
Director of the Nelson Institute for Environmental Studies at the University of Wisconsin – Madison
Seminar: Coffee, Frogs and Workers: Can We Achieve Sustainability in a Capitalist System?
Bio: As the Director of the Nelson Institute for Environmental Studies, Dr. Paul Robbins guides an institute that serves as a world leader in addressing rapid global environmental change. Robbins is spearheading several new initiatives in educational innovation, including the establishment of a professional master's degree in Environmental Conservation. He also oversees a rapidly growing undergraduate environmental studies program.  Robbins has years of experience as a researcher and educator, specializing in human interactions with nature and the politics of natural resource management. He has taught topics ranging from environmental studies and natural resource policy to social theory. His research addresses questions spanning conservation conflicts, urban ecology, and environment and health interactions. He has done extensive fieldwork in rural India, where he has focused his work on the politics surrounding forestry and wildlife conservation in Rajasthan, India, as well as recent research examining the wealth of biodiversity (frogs, birds and mammals) in commercial coffee and rubber plantations throughout south India.  Robbins has also led national studies of consumer chemical risk behaviors in America, including research on the abiding passion of Americans for their lawns and mosquito management policies in the Southwest. In addition, he has studied the complexities of elk management policy on the settled fringes of Yellowstone Park.  With writing focused on diverse interdisciplinary audiences and the broader public, he is author of the foundational textbook "Political Ecology: A Critical Introduction" and numerous research articles in publications that address conservation science, social science, and the humanities. His award-winning book "Lawn People: How Grasses, Weeds, and Chemicals Make Us Who We Are" is widely recognized as one of the most accessible books on the environmental politics of daily life.  Robbins previously led the School of Geography and Development at the University of Arizona, and is a UW-Madison alumnus with a bachelor's degree in anthropology.  Robbins also holds a master's degree and doctorate in geography, both from Clark University. He was raised in Denver, Colorado.
2018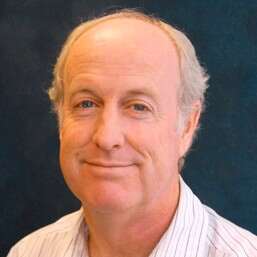 Dr. Douglas Tallamy
Professor in the Department of Entomology and Wildlife Ecology at the University of Delaware
Seminar: Restoring Nature's Relationships
Bio: Over a 36-year career, Tallamy has authored 89 research publications and has taught insect taxonomy, behavioral ecology, humans and nature, insect ecology and other courses at the University of Delaware. A Lifetime Honorary Director of Wild Ones, a national not-for-profit organization that promotes the benefits of growing native landscapes, Tallamy has also been recognized through numerous honors and awards, among them are the Garden Club of America's Margaret Douglas Medal for Conservation, the Tom Dodd Jr. Award of Excellence, and the American Horticultural Society's 2018 B.Y. Morrison Communication Award. Tallamy structures his research to better understand the many ways insects interact with plants and how such interactions determine the diversity of animal communities. His book, "Bringing Nature Home: How Native Plants Sustain Wildlife in Our Gardens," was published by Timber Press in 2007 and was awarded the 2008 Silver Medal by Garden Writers' Association. He has also co-authored "The Living Landscape: Designing for Beauty and Biodiversity in the Home Garden" with Rick Darke, which was published in 2014, and he is a regular columnist for Garden Design Magazine.
2017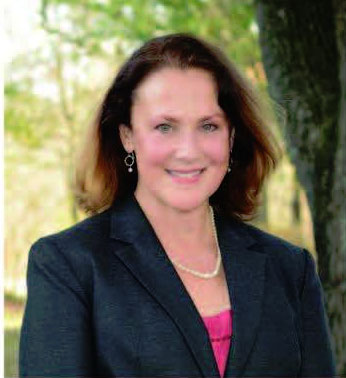 Liz Rooks-Barber
President, Rooks and Company, LLC
Seminar: Protecting Lands Forever: How Private Landowners Use Conservation Easements to Preserve the Lands They Love
Bio: Owner and biologist for firm specializing in conservation planning, grant writing and management and strategic planning. Consulting services include conservation planning for the MS Department of Wildlife, Fisheries and Parks and Mississippi Museum of Natural Science, coordination of Coastal Impact Assistance Program for MS Department of Environmental Quality and the MS Department of Marine Resources, conservation planning for the MS Forestry Commission, grant writing and various special technical projects non-profits such as Ducks Unlimited, the Land Trust Alliance, the Land Trust for the MS Coastal Plain, the National Audubon Society, Rio Grande Return, The Nature Conservancy, The New Venture Fund, the Partnership for Gulf Coast Land Conservation, The Trust for Public Land and private landowners.